Mental Health
St Edmund Campion School views the mental health, wellbeing and safety of its students in the highest regard. We are committed to providing regular training on mental health concerns and are kept up to date with changes in legislation and practice.
The school is pro-active in its approach to working with outside agencies to safeguard children and young people, seeking the most relevant support for individuals and families and we work closely with Forward Thinking Birmingham. We also have regular assemblies on Mental Health and during the year have an excellent outside theatre group deliver a production to Year 9 focussing on mental health. We also celebrate World Mental Health day in October and Mental Health week in May.
We are dedicated to ensuring that children and young people are valued, respected, listened to and taken seriously especially with regard to their mental health and wellbeing. We actively encourage our students to speak to staff and we provide a safe, supportive environment for them to do so whether that is a concern about anxiety, self -harming, depression or suicide ideation.
St Edmund Campion have a dedicated team of trained Mental Health First Aiders who support pupils in this school. We also have some Year 9 pupils who are our wellbeing leaders who will support the work of the Mental Health First Aid staff.
If you would like to discuss your child's mental health or any concerns please contact the school or email Mrs J Fleming / Mrs J Mattu directly.
flemingj@stedcamp.bham.sch.uk
mattuj@stedcamp.bham.sch.uk
dsl@stedcamp.bham.sch.uk
Mental Health Team at St Edmund Campion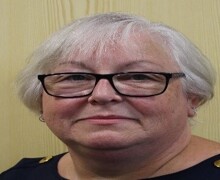 Mental Health Lead / Safeguarding Lead
Mrs J Fleming
Mental Health First Aiders​