Medical
At St Edmund Campion School we recognise that some pupils have medical conditions some of which are long term that may require medication to be held in school. We aim to support pupils and parents in managing their medical needs whilst at school. We work closely with the Student Support department if their medical condition affects their learning or attendance and any care plans are reviewed regularly to meet your child's needs.
On induction in Year 7, all medical information about your child is obtained and recorded on their files and logged with our Medical Lead/Medical Administrator in school. If your child develops a medical condition throughout their time at St Edmund Campion, it is essential that you let school know immediately in order for the condition to be recorded appropriately. This is vital if your child goes out on school trips at any point during the year too.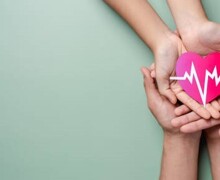 If you have any questions or would like to discuss your child's medical needs further, please contact:
Mrs J Fleming - Medical Lead
Email: flemingj@stedcamp.bham.sch.uk | Phone: 0121 464 7700 (*2609)
Mrs S Trinder - Medical Administrator
Email: trinders@stedcamp.bham.sch.uk | Phone: 0121 464 7700
Medication
If your child has Asthma or has an Allergy that requires an EPIPEN or medication, they need to carry their personal inhaler/epipen with them at all times at school. They MUST also bring a spare inhaler/epipens in to school to be held in our medical room in case their personal one runs out. You will be reminded of the expiry dates before this so you can ensure you can get a repeat prescription for them. It is essential for your child that these are always in date.
Attendance
Attendance to school is very important to us at St Edmund Campion and we would ask parents/carers to support school in ensuring that your child attends school every day. If your child becomes ill at school we will encourage them to remain in school if they can, but if we feel that they need to go home you will be contacted immediately.
We do not hold medication in school. If your child is unwell before school and you think they are well enough to attend, please administer any medications at home.
First Aid
We have numerous staff across school that are first aid trained and in the case of an injury or accident sustained in school, your child will receive first aid and you will be contacted to inform you. If required you will be asked to seek further advice from a medical professional, GP or to be taken to A&E if required depending on the injury.
School Nurse
We do have a school nurse that we can refer to if you have concerns that are not being addressed by your own GP. Vaccinations are also carried out during your child's time at St Edmund Campion for flu, HPV and School leaving boosters. When the time is appropriate, parents will be contacted and asked whether you consent to the vaccine. Your support with this process would be appreciated.