Parent Area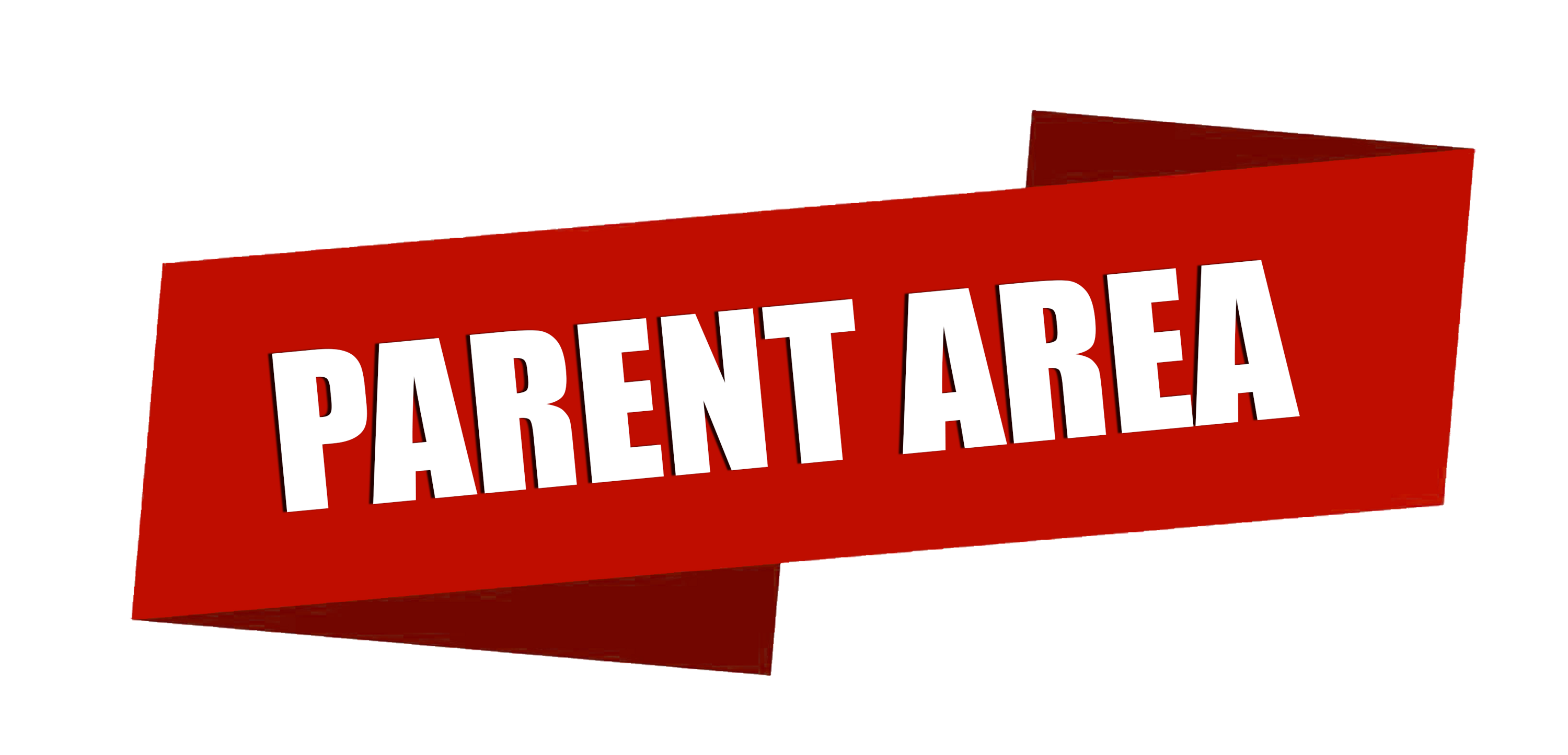 The information below has been designed to help parents and carers access helpful information on careers, labour market information and post-16 options. The pages have been designed to help you feel more informed and to have access to one site where you are signposted to an array of helpful, relevant and useful information. The volume of information out there can be daunting, so we have selected what we believe is the most helpful.
There are a variety of educational routes available to students when they leave St Edmund Campion Catholic School. You can click on the links below to find out more.
Labour Market Information
It is important to keep up to date with what is happening locally, nationally and internationally with careers. Birmingham's Labour Market Information is a useful place to start. Please refer to the LMI section.
Advice and Support
The information below offers helpful advice around starting career conversations with young people.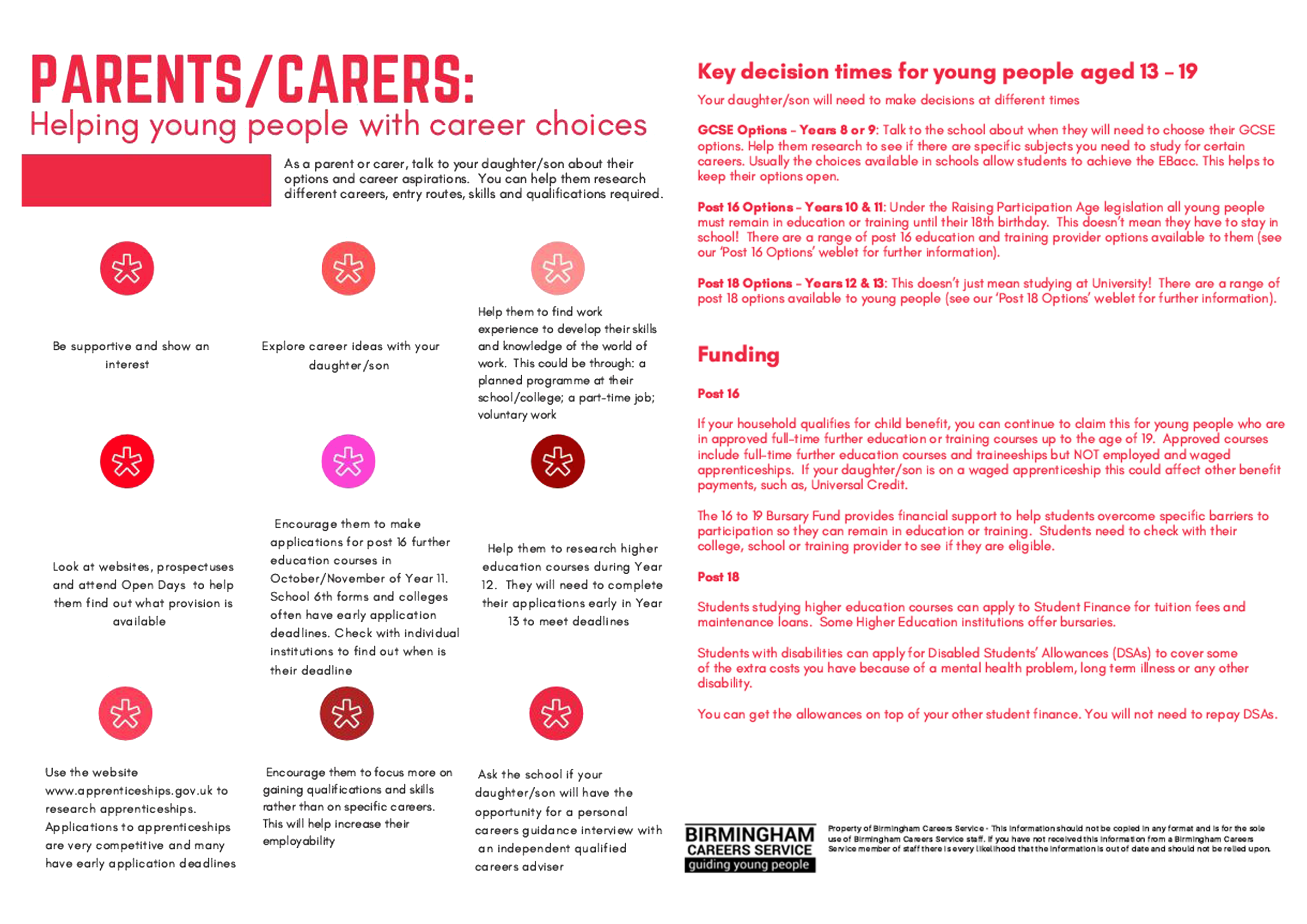 Useful Parent Links
Careers Pilot - Information to help parents and carers support young people in making the right decision about study and work
Parentkind –support and advice for parents.
Talkingfutures – a parents' toolkit for careers conversations.
Parent perspective podcast – a careers podcast series for parents and carers.
https://careermap.co.uk/subscribe-to-careermag/ - you can subscribe to Careermap from this link. Careermag for Parents connects parents, guardians and carers with up to date labour market information. They explain the various qualification routes available and bust myths and misconceptions along the way.
https://careers.startprofile.com/page/parents - a superb starting point for career conversations.
My Choices Parent and Careers Guide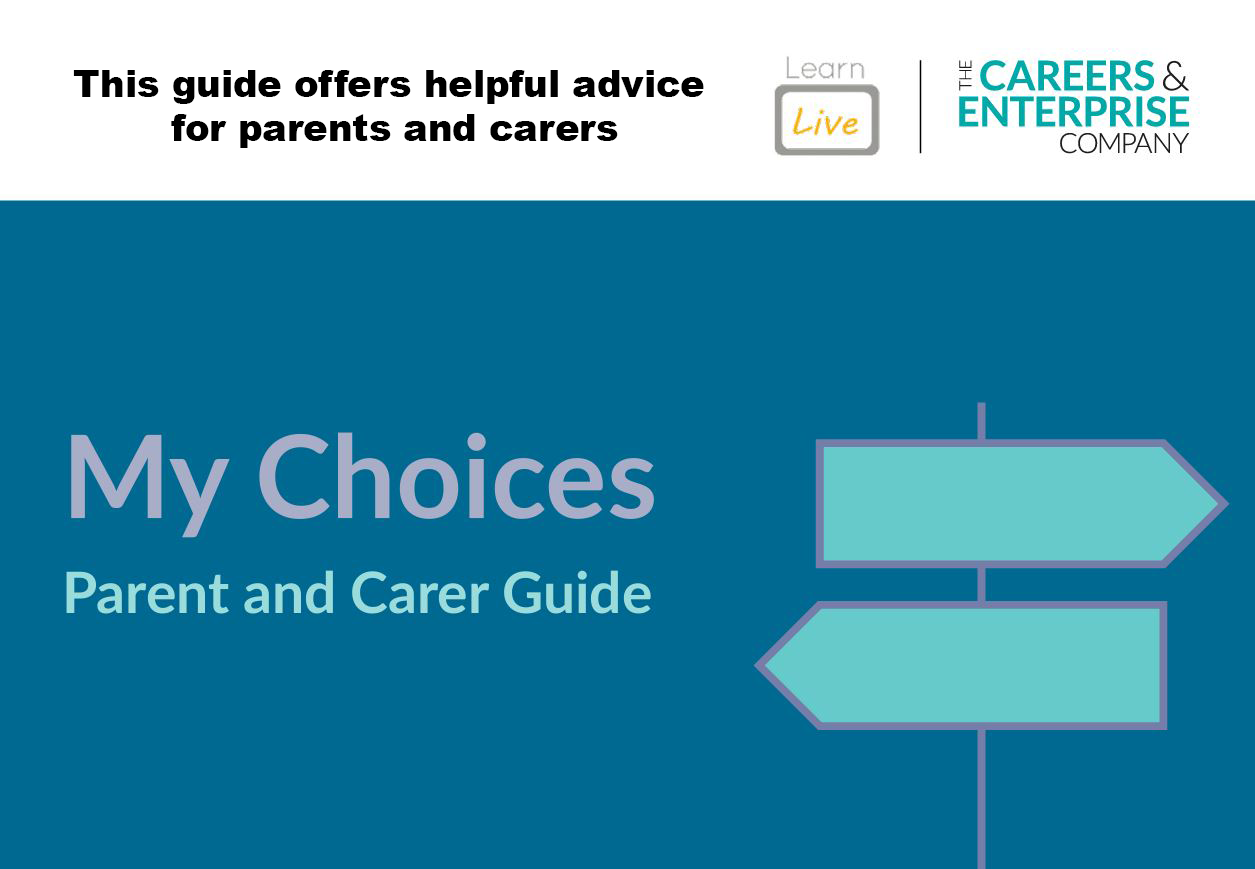 SEND Support for Parents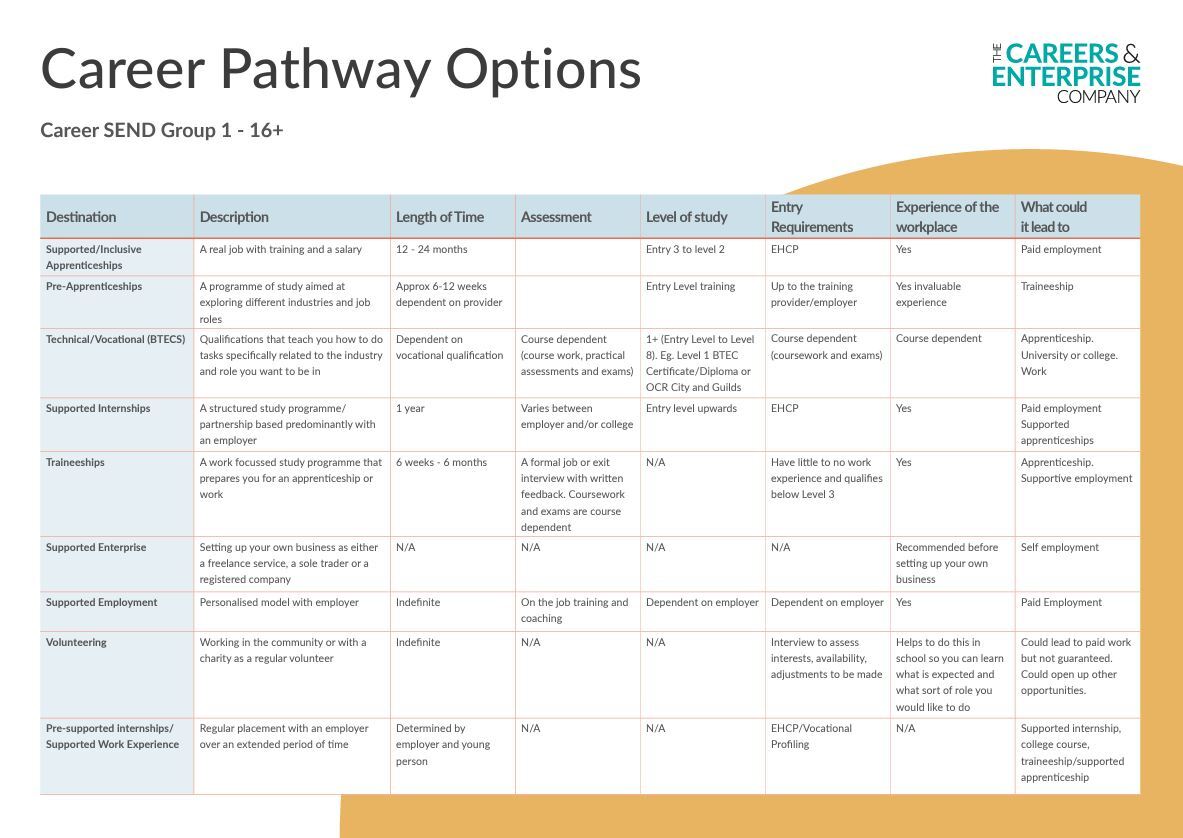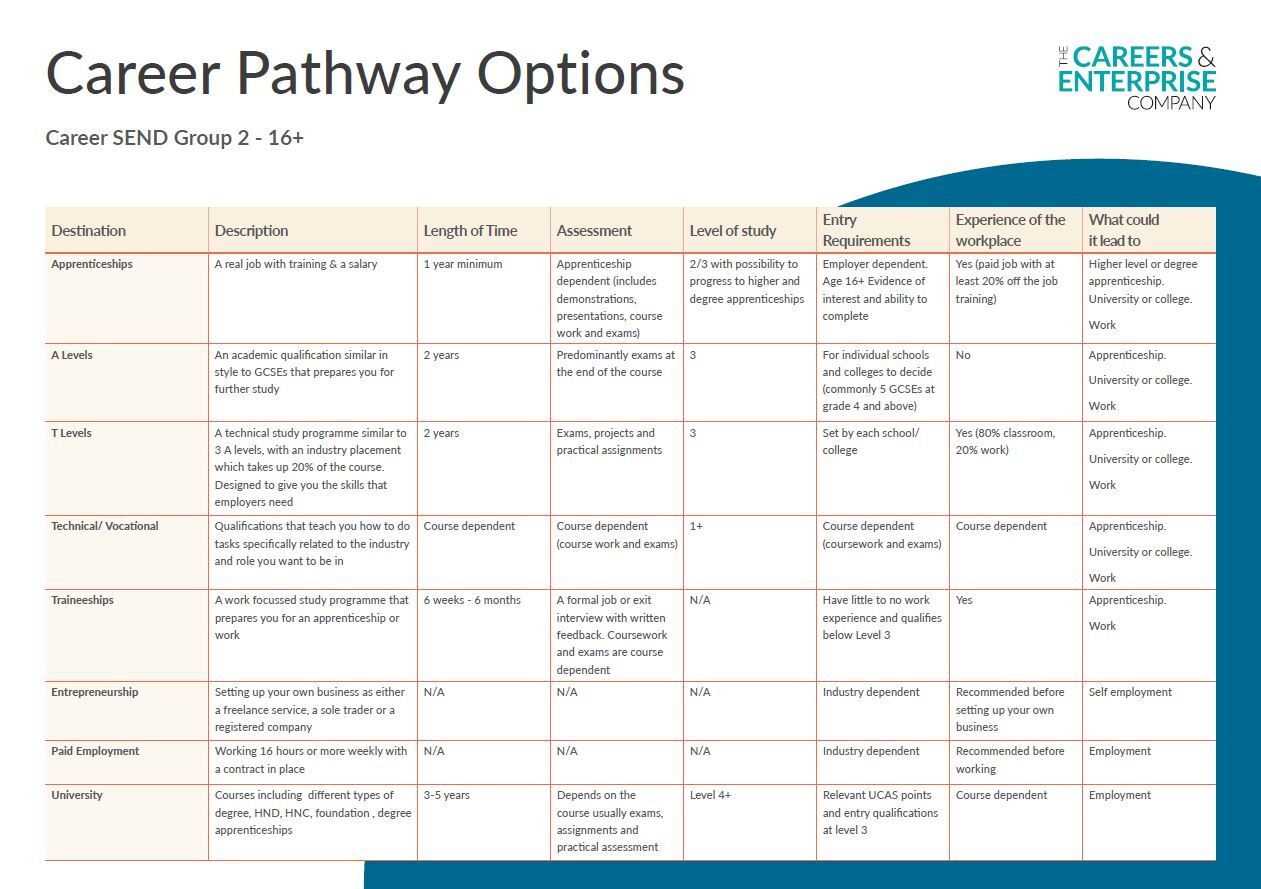 Amazing Apprenticeships – resources tailored for parents, guardians and carers to help support young people in making informed career choices.
Apprenticeships – hints and tips - a useful toolkit on apprenticeships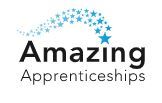 Apprenticeships – guidance and advice
https://amazingapprenticeships.com/resource/hints-tips-for-parents-carers/
Amazing Apprenticeship Resources for Parents
https://amazingapprenticeships.com/resources/?parents=1&parents-packs=1
Supporting your child to develop their skills
https://www.theparentsguideto.co.uk/post/virtual-work-experience
https://www.skillsbuilder.org/homezone - a site to help parents build careers skills at home.
Local Opportunities
https://mailchi.mp/93bf432ce836/resource-bulletin-edition-1-wk-commencing-6th-sept-2535426
Contact for Parents
If you would like to provide feedback on our careers provision or would like to contribute to our programme, we would love to hear from you. Please email migllinczya@stedcamp.bham.sch.uk
Post 16 Providers
The following links take you to local colleges and Open Days for 2022-23. The virtual tours offer a helpful insight.
Open Days 2022-23
https://www.birminghamcareersservice.co.uk/open-days/
Virtual Tours of local Sixth Forms and Colleges
https://www.birminghamcareersservice.co.uk/college-and-6th-form-marketplace/
Central BMET site
Matthew Boulton College
https://www.bmet.ac.uk/our-locations/matthew-boulton/
Sutton Coldfield
https://www.bmet.ac.uk/our-locations/sutton-coldfield/
James Watt and Erdington Skills Centre
https://www.bmet.ac.uk/our-locations/james-watt/
Training Providers
https://www.birminghamcareersservice.co.uk/training-provider-marketplace/
University Information for Parents
OfS Uni Connect programme – support for parents on the Uni Connect Programme
https://www.ucas.com/file/541461/download?token=-m7BmCdV – UCAS Parents Guide.
Types of Jobs
Students who have a vision of where they want to be in the future may find it easier to plan their next steps. To help students and parents to get an idea of what types of jobs are out there; the following links might be helpful.
https://icould.com/explore - Career ideas and information for your future
https://www.careerpilot.org.uk/ - A helpful overview of options and careers
https://nationalcareers.service.gov.uk/ - The National Careers Service site
Our Careers Advisor, Eileen Clews is always available to support pupils and parents on A Level and GCSE Results day.
The visual has been designed to support you in understanding your child's career education journey, the key decision points and how and when careers support in school will be offered.
If you would like to share any feedback on our school careers programme, book a careers appointment for your son/daughter, or feel you could contribute to our programme please email: migllinczya@stedcamp.bham.sch.uk