Young Carers
Young Carers
We believe every young carer should be able to fulfil their potential.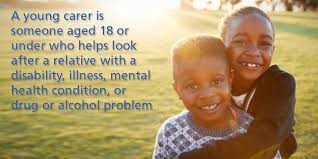 "We have a vision of a world where all children and young people are able to fulfil their capacity to; love and be loved;
to achieve and enable achievement; to experience joy and inspire joy in others; to belong and contribute to the creation of an inclusive society."
YMCA
Our Mission and Values
Our mission is simple; we strive to inspire children and young people from disadvantaged backgrounds to realise their potential.
We offer support where there is none. We listen and encourage when others can't. We house young people with nowhere else to go. We provide holidays and residential trips that would otherwise be impossible. We prevent loneliness for people that feel isolated.
We actively listen to the community and we set up projects where there is a local need. We are an inclusive organisation and we tailor our approach to individual family circumstances.
Inspired by our Christian values, we ensure that young people, children and their families within the local community are at the heart of everything we do:
Inspiration: We believe that all children and young people can be an inspiration and be inspired, no matter what their circumstances.
Inclusiveness: We believe that all children and young people have equal worth and equal rights, and that everyone is entitled to belong and participate
Excellence: We believe that all children and young people deserve the best and we strive to reflect that in everything that we do.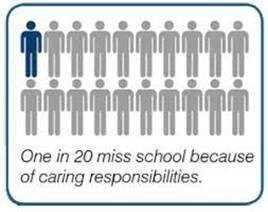 As part of the support of the YMCA they have a Young Carers Project and we have been lucky enough to be able to access support for our Young Carers at school through this project.
At St Edmund Campion we recognise the benefit of this support and the pupils who are part of this project currently receive support in school from Charlotte Hall.
We also acknowledge that it can be difficult for parents and pupils to approach school for support but we do encourage you to do so. We appreciate how difficult it can be at home sometimes depending on your circumstances and we would like to support you through this any way we can. We can make referrals direct to the Young Carers project for you. All staff have had training on how to recognise and support Young Carers in school and we are currently working towards our Bronze award for the support of our Young Carers.
The pupils are offered 1:1 support and the opportunity for events and trips out of school.
The named staff in school that support the Young Carers Project are Mrs J Fleming and Mrs J Mattu from the Safeguarding team and you can speak to us at any time if you think your child would benefit from access to this support. Please contact either of us at school on 0121 464 700.
We also have support from Spurgeons Young Carers and referrals can be made direct to them from school as well when required.
Charlotte Hall
Young Carers Project
YMCA Sutton Coldfield
George Williams House
Watson Close
St Bernards Road
Sutton Coldfield
B72 1LE
Website: ymcasc.org.uk/services-support/support-respite-for-young-carers/
Young Carers for ParentsSt Edmund Campion Catholic School Bronze Certificate